15 December, 2021
—
Alde stories, Ambassador Nigel, News
Winterizing the Alde water system is a simple but very important task and should be carried out when the vehicle is not being used and there is a possibility of freezing conditions. Any water left in the water system could freeze and cause a lot of expensive damage. Read this article where our ambassador Nigel tells us how to winterize the water system in your Alde.
So, how do you winterize the Alde water system? Start by switching off the freshwater pump and the Alde heating system. Open all the water taps (including the shower). I usually set the taps at the mid-point position between hot and cold as that allows both the hot and cold-water systems to drain simultaneously. Also place the shower head in the shower tray so that no water is retained in the shower head feed pipe.
Open the yellow drain valve(s) by moving the lever to the vertical position. These are usually placed near to the Alde boiler. Our caravan has two drain valves, one for the hot water and one for the cold, so check your vehicle. Many only have one.
With the drain valves open, check that water is draining out underneath the vehicle.
Leave the taps and drain valves in the open position until the next time that the water system is used.
Finally, ensure that any LPG supply is turned off. If you wash the vehicle over the winter period, make sure that no water gets into the Alde gas flue, because once again this could freeze and cause damage.
And that's it. Your vehicle is now winterized.
Use the pictures below as a graphical guide.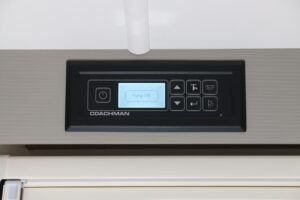 Switch off the freshwater pump, this can look different depending on make and model, this is where it's done in my Coachman.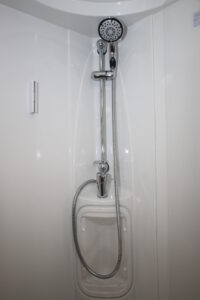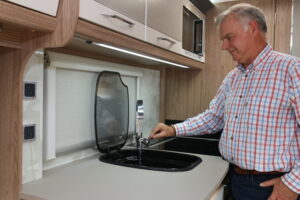 Open all the vehicle's taps.

Open the yellow drain valve to the vertical position.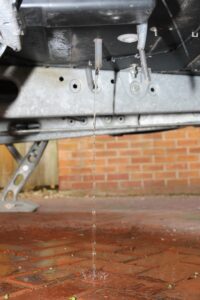 Check that the water is draining underneath the vehicle.